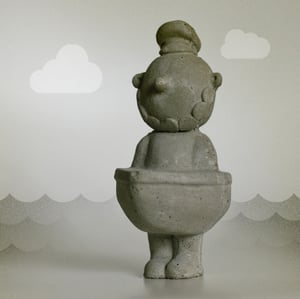 €

22.00
Made of Concrete
4,8"/12cm tall
Every Sailor is unique with different characteristics in the concrete.
SAILOR
He has been to many places and still longing for some more. But it does not matter where he has been, will be or places he just dreams about, because he always has his boat, like a feeling in his mind that makes him happy and mindful.
Sailor helps you to live in the moment. To think of the place you are in now and all the stories that have and will form you.
Carry your inner boat just like Sailor, so that life becomes a little brighter.